Leadership
Excellent leadership provides orientation, room for maneuver, motivation and energy. We accompany and support managers in their challenging tasks, work together to further develop leadership and corporate culture, and offer effective programs for the next generation of managers.
Designing management systems, developing culture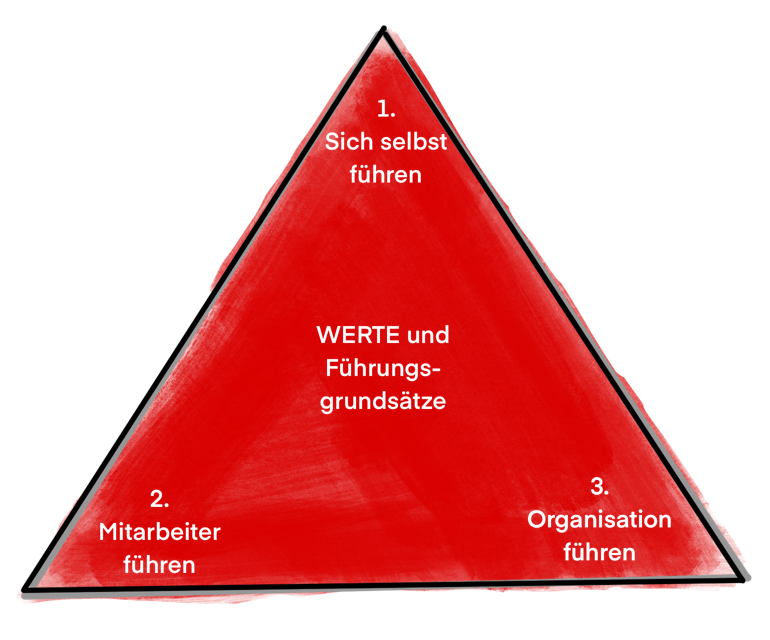 Our understanding of excellent leadership starts with self-leadership, focuses on employee leadership and includes the leadership of the responsible organization. The focus is on values (culture) and management principles (system).
BEING ABLE to lead
Having competences
WANTING to lead
Identify requirement, actively take it up
BEING ALLOWED to lead
Organization, structure, roles
Managers are the ones who shape the culture in organizations within the framework of the existing management systems. Accordingly, designing leadership systems always means developing leaders and culture.
The leadership system forms the systematic basis when leadership is understood as a combination of attitude and task with several themes.
Your benefit
Mission statement and leadership principles are explicitly clarified and designed and actively communicated according to the orientation (vision, purpose, strategy)
The leadership system provides a stable frame of reference for demanding leadership work (top-down and bottom-up) This makes leadership much more likely
Consistency of alignment (normative framework) and implementation are ensured
The often recognizable failure due to a lack of clarity regarding vision, purpose, culture and strategy is avoided
Intensive consideration of the feelings, the people who want to and are able to participate in the design or thinking
Our services
Extensive experience in the design of leadership systems – in appropriate depth to the size and characteristics of the respective organization
Design of mission statement, management principles, target culture, set of values, vision and strategy
Accompanying cultural analyses in order to recognize the living, visible but also invisible cultural characteristics and to be able to design the management system according to the desired culture
Designing information and knowledge transfer formats to bring newly designed leadership systems to life
Developing managers
We support the development of managers in a wide range of formats. In overview, the following condensation of the five tasks of effective leadership (source: Dr. Reinhard K. Sprenger) seems very helpful to us:
Organize collaboration
(Reflection on a problem to solved together)
Reduce transaction costs
(Use organization, processes, systems, tools effectively/efficiently).
Deciding on conflicting goals and values
(Courage, clarity, use of room for maneuver, consistency)
Ensure future viability
(dealing with the important and not only the urgent)
Lead people
(Leading oneself, developing people, promoting, making room)
Your benefit – our service
Precisely designed executive development in several formats
Junior management curricula to introduce future managers to management tasks at an early stage
Working on specific topics – communication, conflict management, avoiding demotivation, designing goals, operational control, self-organization, change
Accompaniment of executives, transfer to daily work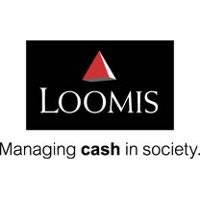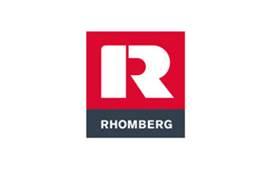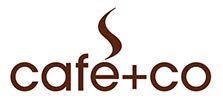 "Solving technologically complex problems for individual customers has been a highly valued success factor for us as an industrial plant engineering company and for our customers located all over the world for decades. Together with FACT, we have rethought the logic of the complex process of customer project management and developed it accordingly with a view to future requirements on the part of markets and customers."
GAW technologies GmbH,
Nina Pildner-Steinburg ((Managing Director)
"We are convinced that new developments need people who think without boundaries and work together to drive the right ideas forward. In FACT, we have found a partner that provides us with optimal support in analyzing and developing our corporate culture and in developing leadership in manufacturing and operations."
Mahle Filtersysteme Austria GmbH,
Mag. Michael Kosutnik (Head HR)
"Quality Austria stands for success with quality. Dr. Franz-Peter Walder has accompanied us on this path in his role as a board member of AFQM and ÖVQ since our foundation. Together with FACT Consulting, he supports our strategy work as well as business planning and makes many valuable contributions to the topic of business excellence and the Austrian Quality Award."
Quality Austria GmbH,
Konrad Scheiber (CEO)
"For the protection of your values, you are looking for the highest quality, the greatest security and the best personnel – we are the right partner for you! This claim is also shared by the FACT consulting team, which accompanies us throughout the entire process, from strategic alignment to systematic market development of identified growth areas. The development of focused customer acquisition measures and the design of implementation-strong work tools for our employees are important multipliers. FACT Consulting proves to be a trustworthy partner with pragmatism and competence."
Loomis Austria GmbH,
DI Christian Kitzmüller (CFO)
"FACT Consulting has been an important partner for us for several years in the further development of our strategy and leadership culture, true to our motto: only if you look at the whole and perceive change can you be successful with new thinking over the long term."
Rhomberg Bau GmbH, Bregenz,
DI Hubert Rhomberg (Managing Director, Rhomberg Holding)
"Following a very positive initial meeting, we decided to have FACT Consulting provide accompanying support for our IT process organization. We have already found "Shaping Together" to be purposeful and constructive during the intensive preparation phase. In the workshop, in addition to a good mix of technical topics and soft skills, there was space and appreciation for the individual characteristics and diversity of unique people. However, at FACT Consulting see the fact that consulting does not end with a concept and a plan of action as a special USP, but that personal discussions with those affected are also accompanied and thus the implementation is also supported by the consulting side. The professional follow-up and structured logging of the jointly achieved workshop results should certainly also be mentioned."
CAFÈ + CO International Holding GmbH
Daniel Hesse (Head of IT & Organisation)