About us
Since 1996 we have been a consulting company for customized consulting services in various industries and across Central Europe. As FACT Consulting, we create momentum and apply our wide expertise. This way, our customers grow to become excellent companies with the ability to reflect and develop further.
Our attitude and personal approach to consulting reflect competence and many years of experience. We support our customers with enthusiasm and passion, even if the road is sometimes bumpy and not always perfectly straight.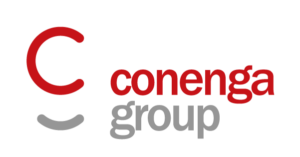 As CONENGA Group, we combine our extensive experience in management consulting with the profound knowledge of VOIGT+WIPP Engineers and CHORUS DIGITAL in the areas of technology, engineering, digitalization, development and service – on a strategic and operational level.
We focus on the challenges related to the many different aspects of Circular Economy – from strategic positioning to process and control engineering.
Please visit our CONENGA Group Website on www.conengagroup.com.
Services
As FACT Consulting we provide customized consulting services in various industries in Central Europe.
The group
We have gained experience in many different industries and have the corresponding expertise, especially in the following areas:
Pulp and paper industry
Wood based panel industry, timber industry
Chemical industry
Food industry
Plant engineering, structural engineering
Power plants
Biomass firing systems
Waste incineration plants
Water/waste water
In addition, we are happy to offer our expertise to assist you in any other energy-intensive industry.
We handle projects, regardless of the industry, as transparently as possible and work hand in hand with you. A trusting relationship with the customer is the alpha and omega of a quick and goal-oriented cooperation. This is very important to us. For this reason, we always offer pre-projects that enable us to both match your needs and get to know each other.
Just contact us to find out more about technically advanced solutions. We will be happy to assist you!
News
News from the FACT Blog
For many years, we at FACT Consulting have been supporting companies in their strategy work, advising them on the subject of leadership and supporting them in process design. Excellent companies thus manage to implement clear strategic priorities through consistently acting executives with committed employees in clear processes.

Currently, the big swing towards a sustainable economy is taking place. In accordance with the European Corporate Sustainability Reporting Directive (CSRD for short - the new EU directive on CSR reporting), it is important to base your own corporate success story in the direction of sustainability on the following three aspects: - Environment - Social - Governance

In my role as an EFQM expert, I work on issues related to the further development of management systems in various contexts. For many years now, the trend has been toward integrated management systems that cover not only quality but also environmental, (occupational) safety and IT security. The underlying ISO standards follow the guideline for the development and revision of standards, which is classically based on the PDCA cycle.