Strategy
For more than 20 years, we have successfully been supporting our clients in their strategy design and subsequent strategy reviews. The resulting sustainable benefits from our pragmatic, well-founded approach are reflected in long-standing client relationships. The combination of extensive experience, deep methodological competence and broad expertise in different industries makes us a valuable partner in the design of excellent strategy work.
Boldly shaping strategy
As part of our strategy work, we develop the strategy for your company together with our clients, accompany its implementation via strategy projects if desired, and design annual strategy reviews.
For us, the joint process of actively shaping the future and communicating is extremely important. The focus is on thinking several years ahead:
Make the most of opportunities offered by the market, environment, networks and relationships, as well as existing core competencies
Gain clarity in terms of the desired position in the combination of market and service offering
Make assumptions and sustainable decisions: what will be pushed – what will be left behind
The aim is to jointly develop the corporate strategy in a transparent process, to make it understood and anchored in the organization on a broad level – as an important basis for sustainable implementation success.
Strategy work in detail
An excellent strategy fulfills the following characteristics in terms of content:
Excellent data quality as a basis (factual analysis, content, logic and expertise)
Creativity, courage, willingness to make decisions in the development of strategic thrusts
Transparency and clarity in the derivation of measures and projects to areas of responsibility
Powerful formulation of the strategy paper & clear communication and information, in order to make the identified potentials usable with it
An excellent development and implementation process is characterized by the following features:
Profound methodological skills, many years of experience in the design of innovative work processes of analysis, condensation and creation as well as attractive workshop designs
Consistency and flexibility in the implementation of the work steps, adaptation and further development of the procedure according to the increase in knowledge in the phases of the joint work
Accompanying cultural work to promote acceptance and passion in implementation
There are three phases in strategy development. Concrete work steps are adapted and aligned with the status analyzed in advance together with the customer.
Analyze and prepare: Gather information/facts (externally on environment, industry, market data, competitors and trends, among others; internally on competencies, skills and ongoing projects) and prepare, clarify terms and embedding (mission, vision, among others)
Design and plan: Interpret information, draw conclusions, make decisions on position, vision, strategic thrusts and statements, plan economic needs and impacts (mid-term planning) and link to annual plans. Break down strategic statements to areas of responsibility, reflect and understand attitudes and relationships
Communicate and implement: Implement agreed and planned projects, investments, organizational developments and cultural work (including working on cultural features that support or hinder implementation), ensure consistency, make adjustments as needed, design periodic reviews
The composition of the overarching strategy team (customer / consultant) that designs, accompanies and documents the strategy process (analyses, intermediate steps, results as strategy paper and strategy planning) is essential. Digital surveys, research, workshops, reflections and clear decision points characterize the methodological work process.
Strategic projects typically pursue two directions: Optimization or growth.
In the area of optimization, we accompany projects for sales excellence, process and system improvements or even digital transformation
Expansion projects include, among others, the development of new markets, innovation projects in the area of new services or products, employer branding or merger & acquisition projects
Strategic projects on leadership and competence development concern both optimization and growth.
The systematic review of the developed strategy and its implementation takes place at periodic intervals (usually annually) and guarantees the further development and adaptation to the current corporate and internal environment. Strategic thrusts are adapted, projects completed or further developed, and effectiveness and benefits reflected. This is done in well-prepared workshops, which at the same time serve as a common stopping point for the management or strategy team of the respective company and also contribute accordingly to the relationship quality and culture.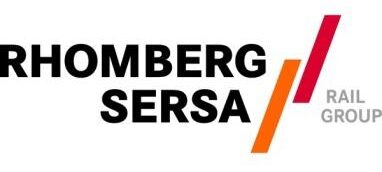 "As an owner-managed technology company for rail infrastructure with high standards in terms of values and management culture, we develop our strategy and structure ourselves. In this process, we appreciate the competent support provided by FACT Consulting."
Rhomberg Sersa Rail Group,
Konrad Schnyder (Owner Board)
"Impress means 'to impress, to make an impression'. What impresses us about our collaboration with FACT is that for many years we have been able to deal with a wide range of strategic challenges and also operational issues in a professionally sound, straightforward and successful manner."
Impress Decor GmbH,
Mag. Heimo Bresztowanszky (CEO)
"For us, innovation in teaching, research and practice is at the core of our efforts. We therefore subject our strategy to a thorough review time and again. FACT is once again supporting us in this in a very successful way."
FH Campus 02,
Dr. Erich Brugger (Managing Director)